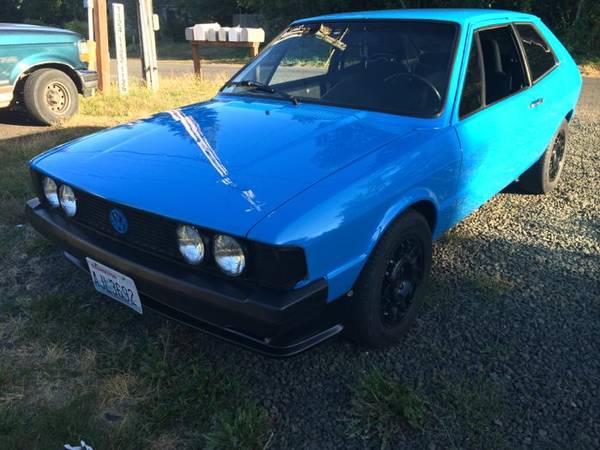 For Sale, 1978 Volkswagen Scirocco MK1
Price 10,000 USD
Buy Classic Volks – Volkswagen Scirocco for Sale in Shelton, Washington. It's a 1978 Volkswagen Scirocco MK1 in blue color and excellent condition.
Volkswagen Scirocco

Year
1978
Type
Scirocco
Model
MK1 Sport Coupe
Color
Blue
Engine
1.9 ltr
Made in
Germany
Condition
Excellent

Detail by Owner
1978 vw scirocco. I am testing the waters Everything rebuilt took a year and six months to rebuild.
You can see from looking at it I don't really want to get rid of it this car is a blast.
-1.9 ltr
-8v head. New cam new valves and spring. Ported polished
-Electromotive ignition
-Dual side draft webers from Spain 375cfm
-10:1 pistons
-oil changed every month
-Bilstien shocks h&2 2 in drop spring
-gti wheels
-Everything suspention wise has been replaced with new.
-brand new blue paint
-bed lined inside
-mk1 dash resurfaced
-new seats
-Zender front air dam
I have won trophies with this car. Handles like god. Gets up and goes it is never boring driving this car. And if you know mk1 sciroccos you know how hard these are to find in this good of condition. Trades of equal value have to be German made