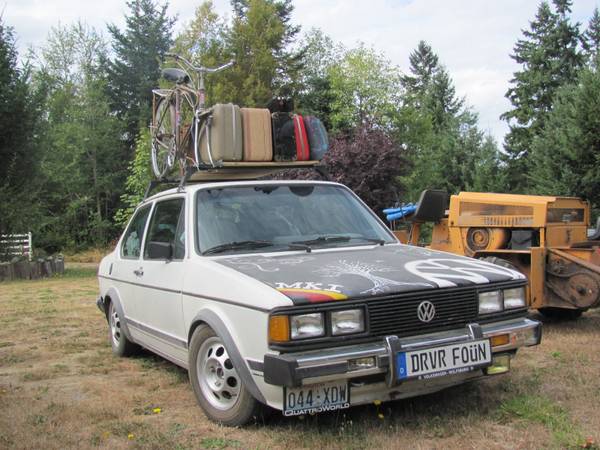 For Sale, VW Jetta MK1 Coupe
Price 2,500 USD
Buy Classic Volks – VW Jetta MK1 Coupe for Sale in Sequim, Washington, US. It's a first generation of the family compact car the Jetta named was released in 1984 VW Jetta MK1 come in 2-door Coupe body style still in good condition ready to go for $2500.
Volkswagen

Year
1984
Type
Jetta
Model
2 doors / Coupe
Color
White
Engine
1.7L
Made in
Germany
Condition
Good

Detail by owner
This car is going to sell quick!
Im finally selling my Mk1 coupe, I love this little car but need something bigger for the family. When i got it from a guy in Seattle it was a diesel, I have since swapped a 1.8l with a Weber 32/36 carb from a '89 Fox. It still has the diesel transmission with tall 5th gear, great for the highway. Price is firm.
Other things include:
-adjustable coil-overs
-newer tires on 13″ wheels
-diy short through shifter
-Scirocco seats
-new carpet kit (not glued down yet)
-new dynamat on floors and back seat area
-new cap and rotor
-new plug wires and plugs
-6×9 speakers in back, nothing in front holes
-new heater core
-mostly garaged
-comes with original white hood
Cons:
-some rust spots
-needs some tuning to be perfect
-dash light went out
-needs new window seal someday