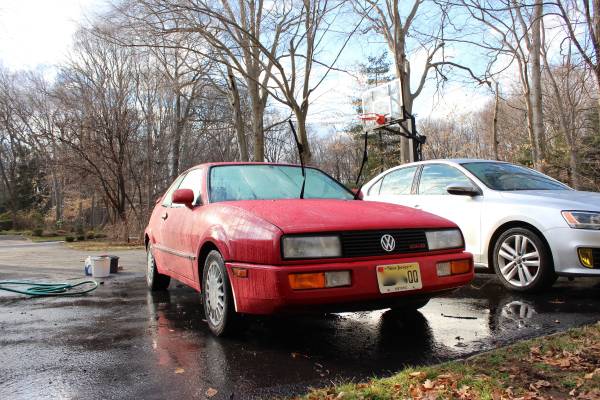 For Sale, 1990 VW G60 Corrado
Price $6250 USD
Buy Classic Volks – found this classic sport hatchback offered by Volkswagen in 90s was called as the G60 Corrado series. As shown here is 1990 model come in red color, has been driven about 75000 miles still in good condition in and out with sign of use in general it has quite good cared for. Not perfect, but it's really good start to light restoration, looking for $6250 OBO or a late model of the VW GTI.
Volkswagen Corrado

Year
1990
Type
Corrado G60
Model
2-Door Sport Hatchback
Color
Red
Engine
1.8L Supercharged
Made in
Germany
Condition
Good

1990 VW G60 corrado in oringal, rust free, stock condition. 75k miles, not modified. Was TX car for many years, and garaged. Right front fender was replaced years ago for fender-bender, but all else original. Interior is really nice, no major signs or wear and tear. Seats are very comfortable. front and back. Needs paint and TLC to make it perfect. $6,250 OBO. Possible trade for later model VW GTI.